Product Description
LM plum CZPT Elastic shaft coupling(GB/T5272-2002) 
Plum elastic coupling has the characteristics of vibration reduction, buffering, small radial size, no lubrication and easy maintenance. Suitable for starting frequency, positive and negative rotation, medium and low speed, medium and small power transmission.Not suitable for heavy loads and frequent replacement of elastic elements.
The structure of plum elastic coupling is simple.But when the elastic element is replaced, the half coupling shall be moved axially.LMS type is easy to replace the elastic element without having to move the half coupling.
 Basic Parameter And Main Dimension(GB/T5014-2003)
Type
Nominal torque(Tn/N·m)
Speed(Np)
Shaft hole diameter
(d1,d2,dz)
Length of shaft hole
LO
D
D1
Type of elastic parts
Mass
Rotary inertia
Hardness of elastic parts
LM
LMD,LMS
Y type
J1,Z type
L
(recommend)
LM
LMD
LMS
LMD,LMS
LM
LMD
LMS
LM
LMD
LMS
a/HA
b/HD
L
80+5
60+5
r·min-1
Mm
kg
kg·m2
LM1
LMD1
LMS1
25
45
15300
8500
12,14
32
27
35
86
92
98
50
90
MT1-a  -b
0.66
1.21
1.33
0.0002
0.0008
0.0013
16,18,19
42
30
20,22,24
52
38
25
62
44
LM2
LMD2
LMS2
50
100
1200
7600
16,18,19
42
30
38
95
101.5
108
60
100
MT2-a  -b
0.93
1.65
1.74
0.0004
0.0014
0.0571
20,22,24
52
38
25,28
62
44
30
82
60
LM3
LMD3
LMS3
100
200
10900
 
6900
20,22,24
52
38
40
103
110
117
70
110
MT3-a  -b
1.41
2.36
2.33
0.0009
0.0571
0.0034
25,28
62
44
30,32
82
60
LM4
LMD4
LMS4
140
280
9000
 
6200
22,24
52
38
45
114
122
130
85
125
MT4-a  -b
2.18
3.56
3.38
0.002
0.005
0.0064
25,28
62
44
30,32,35,38
82
60
40
112
84
LM5
LMD5
LMS5
350
400
7300
 
5000
25,28
62
44
50
127
138.5
150
105
150
MT5-a  -b
3.60
6.36
6.07
0.005
0.0135
0.0175
30,32,35,38
82
60
40,42,45
112
84
LM6
LMD6
LMS6
400
710
6100
 
4100
30,32,35,38
82
60
55
143
155
167
185
185
MT6-a  -b
6.07
10.77
10.47
0.0114
0.0329
0.0444
40,42,45,48
112
84
LM7
LMD7
LMS7
630
1120
5300
3700
35*,38*
82
60
60
159
172
185
205
205
MT7-a  -b
9.09
15.30
14.22
0.5712
0.0581
0.571
40*,42*,45,48,50,55
112
84
LM8
LMD8
LMS8
1120
2240
4500
3100
45*,48*,50,55,56
112
84
70
181
195
209
170
240
MT8-a  -b
13.56
22.72
21.16
0. 0571
0.1175
0.1493
60,63,65
142
107
LM9
LMD9
LMS9
1800
3550
3800
2800
50*,55*,56*
112
84
80
208
224
240
200
270
MT9-a  -b
21.40
34.44
30.70
0.1041
0.2333
0.2767
60,63,65,70,71,75
142
107
80
172
132
LM10
LMD10
LMS10
2800
5600
3300
2500
60*,63*,65*,70,71,75
142
107
90
230
248
268
230
305
MT10-a  -b
32.03
51.36
44.55
0.2105
0.4594
0.5262
80,85,90,95
172
132
100
212
167
LM11
LMD11
LMS11
4500
9000
2900
2200
71*,71*,75*
142
107
100
260
284
308
260
350
MT11-a  -b
49.52
81.30
70.72
0.4338
0.9777
1.1362
80*,85*,90,95
172
132
100,110,120
212
167
LM12
LMD12
LMS12
6300
12500
2500
1900
80*,85*,90*95
172
132
115
297
321
345
300
400
MT12-a  -b
73.45
115.53
99.54
0.8205
1.751
1.9998
100,110,120,125
212
167
130,140,150
252
202
LM13
LMD13
LMS13
11200
2000
2100
1600
90*,95*
172
132
125
323
348
373
360
460
MT13-a  -b
103.86
161.79
137.53
1.6718
3.667
3.6719
100*,110*,120*,125*
212
167
130,140,150
252
202
LM14
LMD14
LMS14
12500
25000
1900
1500
100*,110*,120*,125*
212
167
135
333
358
383
400
500
MT14-a  -b
127.59
196.32
165.25
2.499
4.8669
5.1581
130*,140*,150
252
202
160
302
242
NOTE:
1.Mass and rotary inertia are the approximation calculated according to the recommended minimum axial hole.
2.Diameter of shaft hole with* can be used for Z type shaft hole.
3.a.b is the code for 2 different materials and hardness of elastic parts.
Product Display
 
♦Other Products List
Transmission Machinery 
Parts Name
Model
Universal Coupling
WS,WSD,WSP
Cardan Shaft
SWC,SWP,SWZ
Tooth Coupling
CL,CLZ,GCLD,GIICL,
GICL,NGCL,GGCL,GCLK
Disc Coupling
JMI,JMIJ,JMII,JMIIJ
High Flexible Coupling
LM
Chain Coupling
GL
Jaw Coupling
LT
Grid Coupling
JS
♦Our Company
HangZhou CZPT Machinery Manufacturing Co., Ltd. is a high-tech enterprise specializing in the design and manufacture of various types of coupling. There are 86 employees in our company, including 2 senior engineers and no fewer than 20 mechanical design and manufacture, heat treatment, welding, and other professionals.
Advanced and reasonable process, complete detection means. Our company actively introduces foreign advanced technology and equipment, on the basis of the condition, we make full use of the advantage and do more research and innovation. Strict to high quality and operate strictly in accordance with the ISO9000 quality certification system standard mode.
Our company supplies different kinds of products. High quality and reasonable price. We stick to the principle of "quality first, service first, continuous improvement and innovation to meet the customers" for the management and "zero defect, zero complaints" as the quality objective. 
♦Our Services
1.Design Services
Our design team has experience in cardan shaft relating to product design and development. If you have any needs for your new product or wish to make further improvements, we are here to offer our support.
2.Product Services
raw materials → Cutting → Forging →Rough machining →Shot blasting →Heat treatment →Testing →Fashioning →Cleaning→ Assembly→Packing→Shipping
3.Samples Procedure
We could develop the sample according to your requirement and amend the sample constantly to meet your need.
4.Research & Development
We usually research the new needs of the market and develop the new model when there is new cars in the market.
5.Quality Control
Every step should be special test by Professional Staff according to the standard of ISO9001 and TS16949.
♦FAQ
Q 1: Are you trading company or manufacturer?
A: We are a professional manufacturer specializing in manufacturing
various series of couplings.
Q 2:Can you do OEM?
Yes, we can. We can do OEM & ODM for all the customers with customized artworks of PDF or AI format.
Q 3:How long is your delivery time?
Generally it is 20-30 days if the goods are not in stock. It is according to quantity.
Q 4: Do you provide samples ? Is it free or extra ?
Yes, we could offer the sample but not for free.Actually we have a very good price principle, when you make the bulk order then cost of sample will be deducted.
Q 5: How long is your warranty?
A: Our Warranty is 12 month under normal circumstance.
Q 6: What is the MOQ?
A:Usually our MOQ is 1pcs.
Q 7: Do you have inspection procedures for coupling ?
A:100% self-inspection before packing.
Q 8: Can I have a visit to your factory before the order?
A: Sure,welcome to visit our factory.
Q 9: What's your payment?
A:1) T/T. 
♦Contact Us
Web: huadingcoupling
Add: No.11 HangZhou Road,Chengnan park,HangZhou City,ZheJiang Province,China
| | |
| --- | --- |
| Standard Or Nonstandard: | Standard |
| Shaft Hole: | 10-32 |
| Torque: | 50-70N.M |
| Bore Diameter: | 14mm |
| Speed: | 8000r/M |
| Structure: | Flexible |
Samples:

US$ 500/Piece

1 Piece(Min.Order)

|
Request Sample
Customization:

Available

|

Customized Request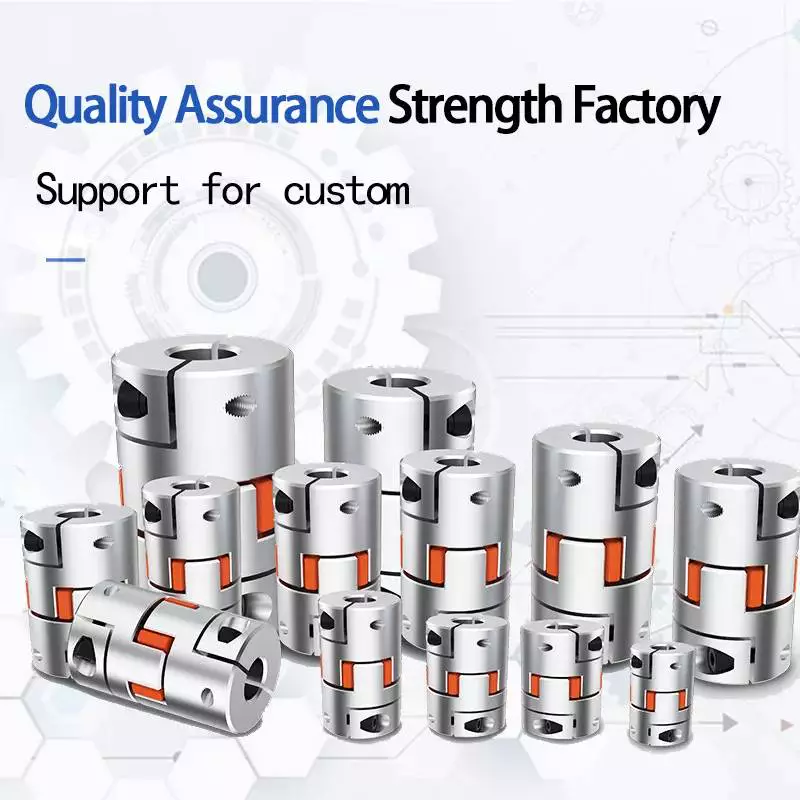 Understanding the Different Types of Couplings
A coupling is a device that joins two rotating shafts together. It transmits power from one to the other and is designed to allow some amount of end-movement and misalignment. It is a simple mechanism that is extremely common in many industries. Learn more about couplings in this article.
Flexible coupling
When choosing the correct flexible coupling for your application, there are several factors to consider. One of the most important factors is backlash, which is the amount of rotational play introduced by moving parts. Other factors to consider include lubrication and accessibility for maintenance. Choosing the right flexible coupling can be challenging, but it is possible to find the right fit for your specific application.
A flexible coupling is an excellent choice for applications that require high alignment accuracy, which is essential for reliable system performance. These couplings can compensate for angular and parallel misalignment, ensuring proper positioning between the driving and driven shafts. In addition, flexible couplings are more affordable than most traditional couplings.
The most common flexible coupling is the elastomeric type, which uses a resilient material to transmit torque. These couplings can be made of plastic or rubber. In either case, they can be relatively lightweight compared to other types of couplings. Elastomeric couplings can also be used for high-speed applications.
Another important factor to consider when selecting the best Flexible Coupling is the pipe you're connecting. Some couplings are easier to install than others, and some even have tapered edges to make them slide easily on the pipe. Regardless of the choice you make, it's crucial to remember that proper installation is critical for reliability and safety.
CZPT coupling
An CZPT coupling is a flexible, mechanical coupling that features a high degree of angular misalignment and eccentricity. They are available in different lengths, with MOL being the longest. They are ideal for applications that involve high parallel misalignment, limited assembly access, electrical insulation, and other conditions.
CZPT couplings are a versatile type of coupling, and they are often used to connect parallel shafts. They work by transmitting torque from one to the other using the same speed and rotation mechanism. They are available in various materials, including aluminum, brass, and polymers. In addition, they can work under high temperatures.
One of the main benefits of using an CZPT coupling is the fact that it does not require the use of a gearbox. These couplings are flexible, and their design allows them to cope with misalignment problems that may occur in power transmission applications. They are also able to absorb shock.
Another advantage of CZPT couplings is that they are suitable for systems with low-to-medium amounts of shaft misalignment. Because their friction is limited to the surface of the hubs, they are able to accommodate low bearing loads. CZPT couplings can also be used in systems with limited shaft access, since the disks are easily removed.
Clamped coupling
Clamped couplings are designed to provide a high-strength connection between two objects. A standard coupling has two parts: a nipple and a clamp sleeve. Each part is designed in such a way as to cooperate with each other. The sleeve and clamp are made of rubber. A reinforcing braid is often used to protect the exposed steel braid from rusting.
PIC Design provides a wide variety of standard clamping couplings for many different industries. These include medical, dental, military, laboratory, and precision industrial control equipment. They have a simple design that makes them ideal for these applications. Clamped couplings are also available for custom manufacturing. These couplings are available in metric, inch, and Metric.
The most common type of clamp coupling is a hose clamp. This type of coupling is used to connect two hoses or piping units. It consists of two conical binding sleeves that fit into the ends of the two parts. The coupling is then tightened with a screwdriver. It's a versatile coupling because it allows two piping units or hoses to be joined together.
Another type of clamp coupling is the two-piece clamp coupling. The two-piece design allows for a quick and easy installation. Unlike other types of couplings, the clamp coupling is not necessary to remove the bearings before installing it. Its keyway is designed with shims in place so that it fits over the shaft. These couplings are available in different sizes, and they are made of steel or dutile iron.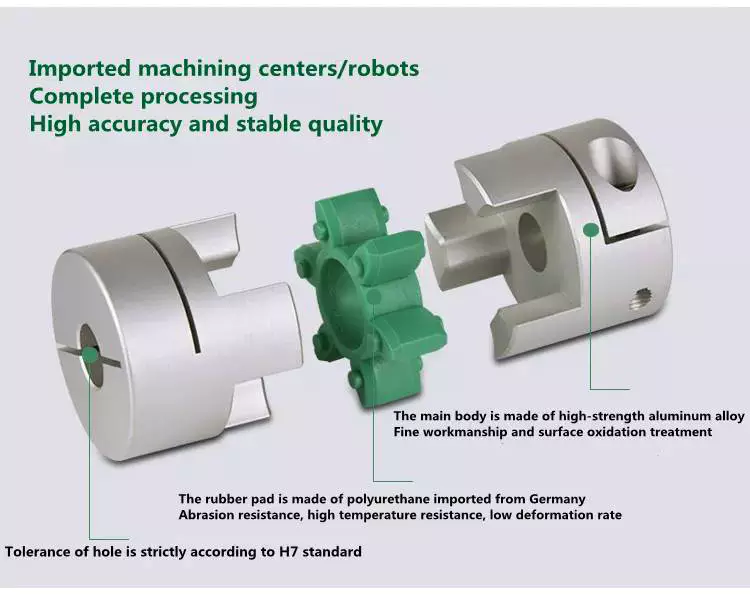 Helicoidal coupling
Helicoidal coupling is a form of nonlinear coupling between two molecules. It occurs when the molecules in a double helix are subjected to oscillations. These oscillations can occur either in the right or left-handed direction. These oscillations are called solitons. Helicoidal coupling can provide quantitative or qualitative support to a structure, such as an electron.
Split Muff coupling
The Split-Muff Coupling market report provides detailed market analysis and key insights. The study covers the market size, segmentation, growth and sales forecast. It also examines key factors driving the market growth and limiting its development. The report also covers current trends and vendor landscapes. Therefore, you can get a deep understanding of the Split-Muff Coupling industry and make the right business decisions.
The report also provides data on the competitive landscape and the latest product and technology innovations. It also provides information on market size, production and income. It also covers the impact of the COVID-19 regulations. The market report is a valuable resource for companies looking to expand their businesses, or to improve existing ones.
In terms of application, Split-Muff Couplings can be used in light to medium duty applications. They are shaped like a semi-cylindrical disc that fits over a shaft. Both parts are threaded for assembly and disassembly. It can be disassembled easily and quickly, and can be used for medium to heavy-duty applications with moderate speeds.
Split Muff couplings are the most popular type of couplings for transferring wet and abrasive materials. Their flanged end fits on most major brands of smooth material muff hoses. In addition, this type of coupling is corrosion-resistant and easy to install. It also does not require any adjustments to the drive shaft's position.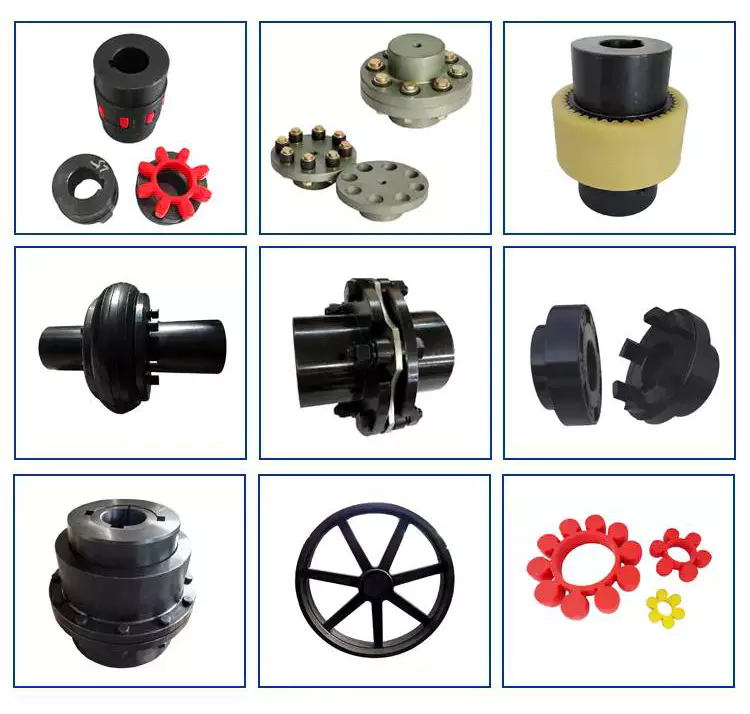 Flexible beam coupling
The Flexible beam coupling is one of the most popular types of couplings in the industry. It is comprised of two sets of parallel coils separated by a solid member, and it offers a wide range of torsional stiffness. These couplings are made of aluminum alloy or stainless steel. They offer excellent flexibility and are less expensive than many other types of couplings. They also require zero maintenance and can tolerate shaft misalignment.
Beam couplings are categorized into two types: helical and axial. The former is characterized by a high degree of flexibility, while the latter is used to compensate for higher misalignment. Both types are suitable for small torque applications and are available in a wide range of shaft sizes.
Flexible beam couplings are available in metric and US sizes, and feature a variety of options. They feature stainless steel or aluminum materials and are highly durable and corrosion-resistant. They also offer high torque capacities and excellent fatigue resistance. Flexible beam couplings are available with a wide range of options to meet your unique application needs.




editor by CX 2023-04-17